Dumfries & Galloway People of the Year Awards 2011 have nominated Rev Norman Hutcheson to be Environmental Champion of the Year.  
He has been nominated for his enthusiastic and passionate work for both Dalbeattie Parish Church and the wider community to reduce negative environmental impacts.
You can read more about his nomination by clicking on the link (pdf document): Norman Hutcheson, People of the Year nomination 2011
Congratulations from all of us in Eco-Congregation!
A big 'thank you' to everyone who attended the Solar Panel Conference and who completed the feedback form. Click on Feedback Report (PDF document) or go to the Solar Panel Conference Page to access speaker presentations and the conference report.
Cadzow Parish Church has received their 2nd Eco-Congregation Award. Congratulations!
Principally the award was awarded for the:
- Enthusiasm of the Eco-Group and capacity of introducing new activites
- Very impressive new heating system which will reduce the church's carbon footprint considerably.
- Cadzow café's important work with the local community
The Energy Saving Trust will be visiting various location with useful hints and tips on how to reduce your home energy use:
Friday 25th November – Asda Kilmarnock, 10.30am-6.30pm.
See flyer:
Saturday 26th November – Dobbies Ayr, 9.30am-5.30pm.
See flyer: Saving Energy Ayr 26th Nov
Tuesday 6th December – Morrisons Dumfries, 10.30am-6.30pm.
See flyer: Saving Energy Dumfries 6th Dec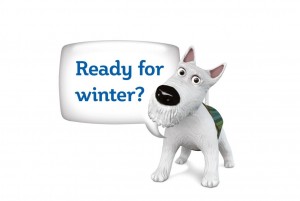 When: 17th & 18th of November 2011
Where: Fyvie Castle, Aberdeenshire
Scottish Traditional Skills Training Centre two-day conference to meet the Challenges Climate Change Presents to Scotland's Historic Environment.
Download programme here:  Climate Change conf. programme & 17-18 Nov Conference Agenda