Alexandria Parish Church situated on the shores of Loch Lomond has received their 1st Eco-Congregation Award. Congratulations!
Principally the award was awarded for:
- The strong leadership and support for the incorporation of environmental stewardship in Christian life demonstrated by the clergy.
- Imaginative re-use of materials, most notably the recycling of the wood from the old pine pews as bookcases and the creation of a library of books and DVD's for the church community.
Well done and enjoy the sunshine!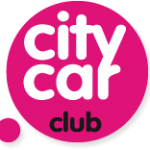 Sharing cars is a great way to drive less – and today you can enter a fantastic competition to help you do just that.
Sign up to the Greener Together campaign now and you could win one of five year-long memberships to the City Car Club scheme in Glasgow or Edinburgh.
By joining the Greener Together campaign, you'll become one of over 13,000 Scots already helping create a cleaner, greener Scotland. As a member of the campaign, you'll receive plenty of ideas, tips and prizes to help you live greener.
And if you win a year's City Car Club membership, you'll be able to hop in to one of their many cars parked throughout Glasgow and Edinburgh (or 12 other locations across the UK) and pay only for what you use. It'll save you money (no more tax, insurance or maintenance costs) and by driving only when you really need to, it'll help us make Scotland a cleaner place!
So sign up to the Greener Together campaign now and you'll be entered to win free City Car Club membership for a whole year:
http://action.greenerscotland.org/win-a-city-car-club-membership-eco
Eco-Congregation Scotland will have a stand at the Hearth & Soul Church of Scotland event in Pricess Gardens, Edinburgh, this Sunday. Gordon Hudson will be there to help spread the message of our charity from 1pm onwards. Please click on the link to access the programme: http://www.heartandsoul2012.org.uk/programme
Come and have a chat if you're in the area! The stand is between stage A and D. The map can be accessed by clicking on the link: Map of Heart & Soul 2012, Princess Street Gardens
Arbroath Old and Abbey Church produce their own Eco-Congregation newsletter. This edition comes with an interesting supplement about the role that the values of religious faith can have changing environmental behaviour.
Please use the links below to read it. It is available as a PDF file to download or in web format.
Newsletter: PDF Download | View Online
Supplement: PDF Download | View Online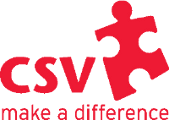 If you are planning an environmental activity using volunteers or think you can come up with a good project that improves your local area, then you could be eligible for a CSV Action Earth grant.
The CSV Action Earth campaign is running from May to November, supported by SNH (Scottish Natural Heritage). The 2012 campaign offers grants up to £500 to cover plants, materials, tools and expenses and can make a big difference to an event.
1. CSV Action Earth Awards are grants of £250 for projects who are providing or improving habitats for wildlife, enhancing local nature spots and getting communities volunteering together. 
2. CSV Local Nature Reserve Awards of up to £500 are available exclusively for projects taking place on Local Nature Reserves (LNR).
Last year, CSV Action Earth volunteers were involved in tasks such as improving woodlands by planting and clearing, turning derelict wasteland into bee-friendly wildflower meadows, creating ponds and footpaths, building bird and bat boxes, tagging sharks and a whole range of other environmental activities.  We are keen to help projects and groups attract new volunteers to their work.
Grants will be allocated on a first come first serve basis, so please register quickly. Projects can apply NOW.  You can apply online, download forms or get more information at http://actionearth.csv.org.uk
If you wish to discuss project ideas or discuss any issues relating to the campaign, please contact Robert Henderson on 0131 222 9083 or e: rhenderson
csv
org
uk (rhenderson
csv
org
uk)   
Get involved and help make a difference to your local environment!
These grants are open to all, but  particularly suitable for churches in areas of multiple deprivation.

The charity Blythswood Care offer recycling bins for churches with goods donated being sold to raise funds for the charity or recyled through other channels.
For further information see this leaflet.
Dunscore Parish Church, one of our 3rd Award winners, impresses with dedicated work to make their members aware of their continued energy use and encouraged participation in the Earth Hour 2012.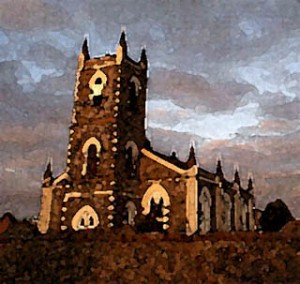 Please see their: Earth Hour Prayer 2012
Their Carbon Footprint Data Form includes lots of useful energy information and offers a carbon footprint calculation service to all members.
It is very encouraging to see this type of follow-up work and we hope it will inspire other Eco-Congregations.