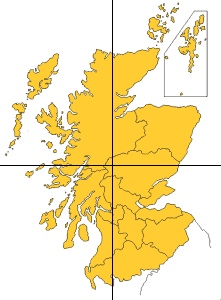 Eco-Congregation networks are being established to bring together award-winning and registered churches on a regional basis, to exchange information, share ideas, run joint projects, and promote the programme locally.
Networks have been established in:
Aberdeen
Angus
Ayrshire
Esk & Tweed
Dumfries and Galloway
Edinburgh
Fife
Glasgow
Helensburgh and Lomond
Highlands
Mid Argyll
Orkney
Perth and Kinross
South Lanarkshire
Stirling
West Lothian and Falkirk
More networks are developing in the different areas of the country, especially in areas where there are several active Eco-Congregations, with the aim of eventually having national coverage. Please contact us if you are interested in finding out more about networks.
 

2012 Local Network meeting
The 2012 Local Network meeting took place on 8th of September. Representatives from twelve networks attended. Rennie McElroy gave a presentation on changes to the registration and award process and Alan Werritty gave a presentation about redrafting the Eco-Congregation Scotland resources offered to Eco-Congregations. An idea sharing Swap Shop gave participants a chance to share experiences, while Christine Falconer from Christian Aid gave an inspiring demonstration of resources aimed at young people.
By clicking on the links below you can access: